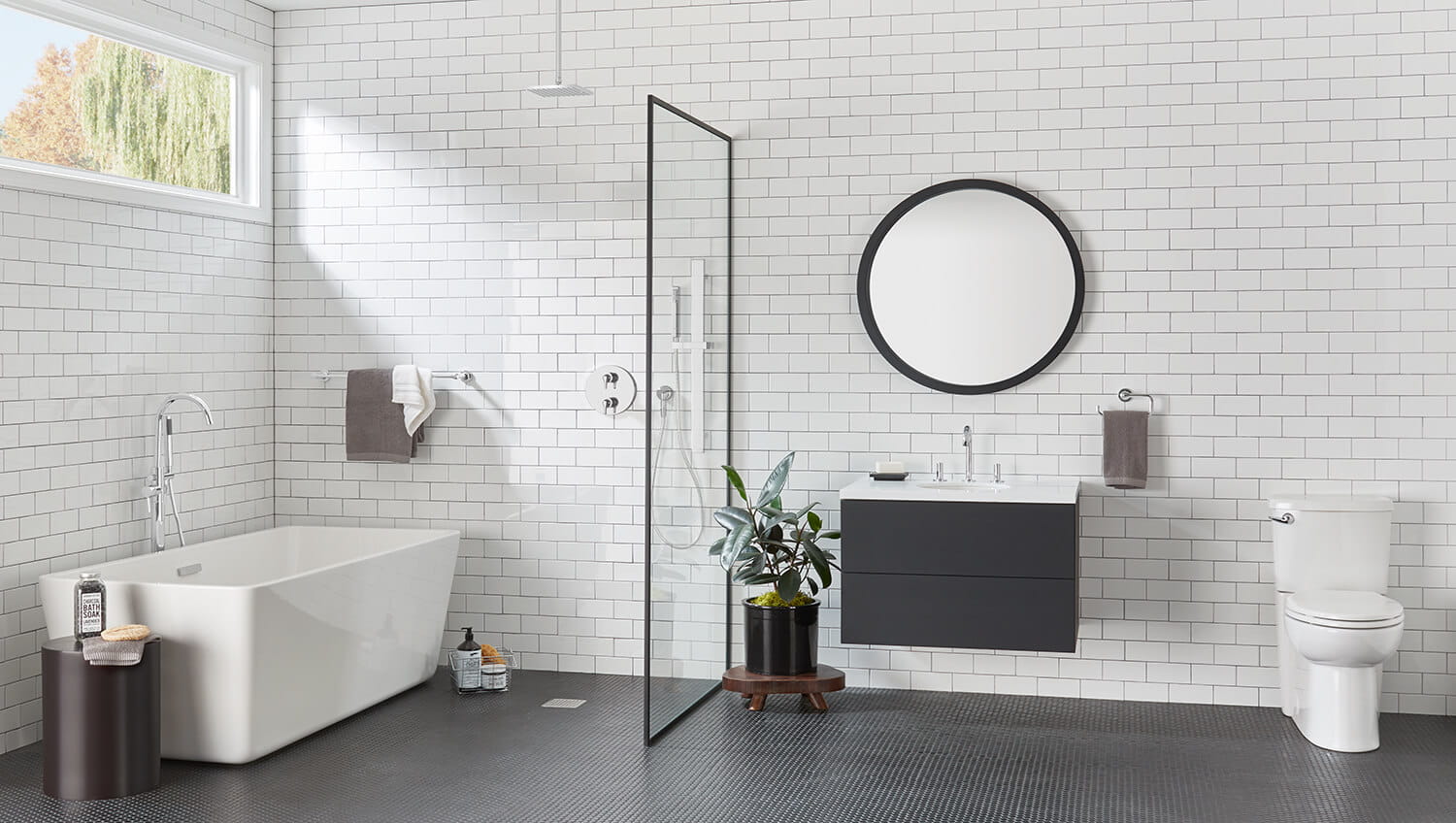 Virtual Room Designer
The new Virtual Show Room from ATS is a free interactive room designer tool created to assist you during the design development stages of your residential or commercial project. Designed specifically for trade professionals in North America, it combines product research and coordination, while confirming code compliance and budget pricing, all at once. With one click, you will be able to create a schedule, generate cut sheets, prepare construction documents, owner presentations, and download individual or combined Revit families all for free.
Getting Started
Building your room is as simple as 3 easy steps:

1. Choose your room- Quickly choose your room layout from a wide range of templates ranging from commercial bathrooms to surgeon's scrub rooms to master bathrooms.
2. Choose your products- Once a room is chosen, the Virtual Show Room will automatically pre-populate the product selection gallery with compatible products that meet building codes for the chosen building type.
3. Save your project- Instantly save your project and download all images, drawings, design details, budget pricing, and 2D and 3D BIM families in a variety of formats.