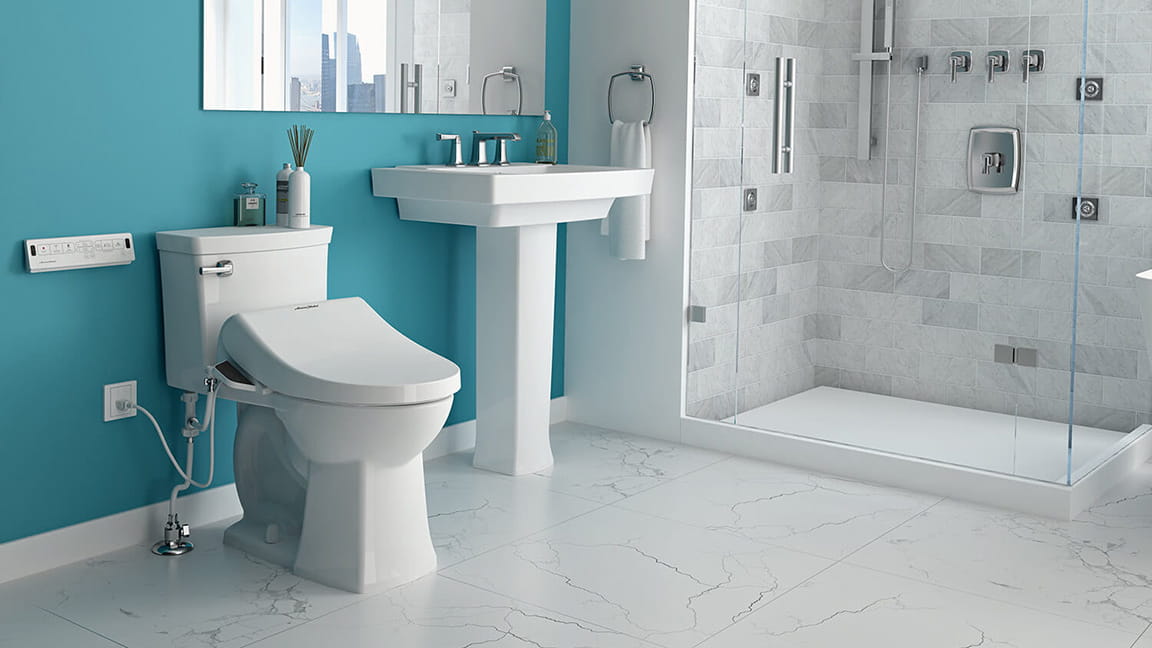 How to Install the Advance Clean 2.5 SpaLet Bidet Toilet Seat
The Advanced Clean 2.5 Spalet Bidet Seat by American Standard brings a higher standard of clean to the bathroom. Follow these step-by-step instructions to easily install your new bidet seat.
Materials
Wrench
Screw Driver
Supply Hose
T-Junction

Installation Instructions
Prior to beginning the installation, confirm that you have all of the necessary parts.

STEP 1: Connect and tighten the junction valve to the inlet valve of the toilet tank. Then, connect the water supply hose to the junction valve.

STEP 2: Insert the bushing into the seat post hole. Using lubricant or liquid soap may assist with installing this.

STEP 3: Insert the mounting bracket onto the plate and tighten with the mounting bolts.

STEP 4: Slide the SpaLet bidet seat across the base plate until you hear it click into place.

STEP 5: Insert the water supply hose for the seat, and secure the connection with the clip.

STEP 6: Plug the power cord into the designated 120V AC power outlet.

STEP 7: Install the remote holder into position using an appropriate method for the wall. Then, simply power on and LOVE your SpaLet bidet seat!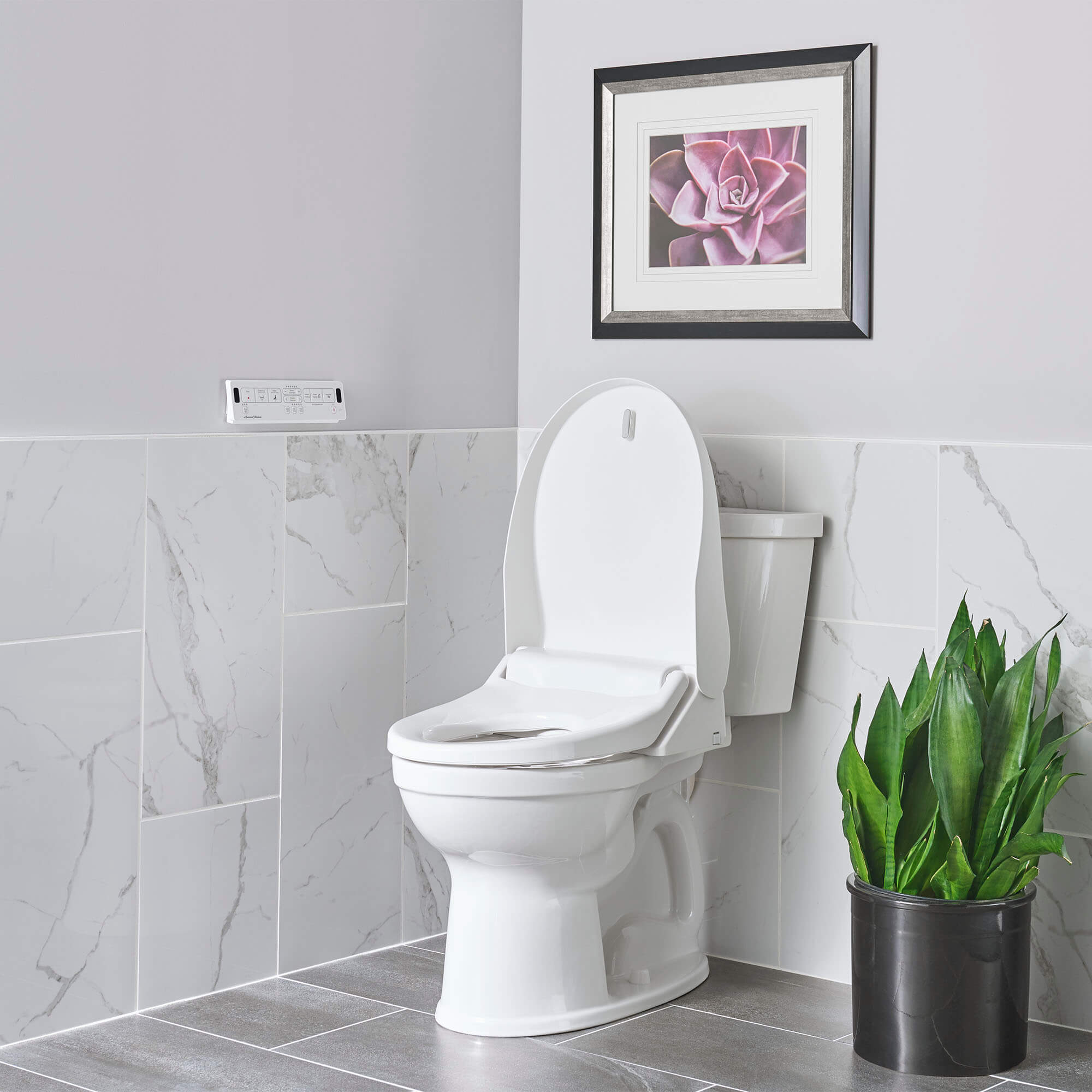 Advanced Clean AC 2.5 SpaLet Bidet Seat
Make every trip to the bathroom a refreshing experience with the Advanced Clean 2.5 SpaLet Bidet Seat from American Standard. Designed for complete cleansing and personal comfort, the dual nozzle SpaLet Bidet Seat directs water to both front and rear areas for exceptional, hands-free cleaning.