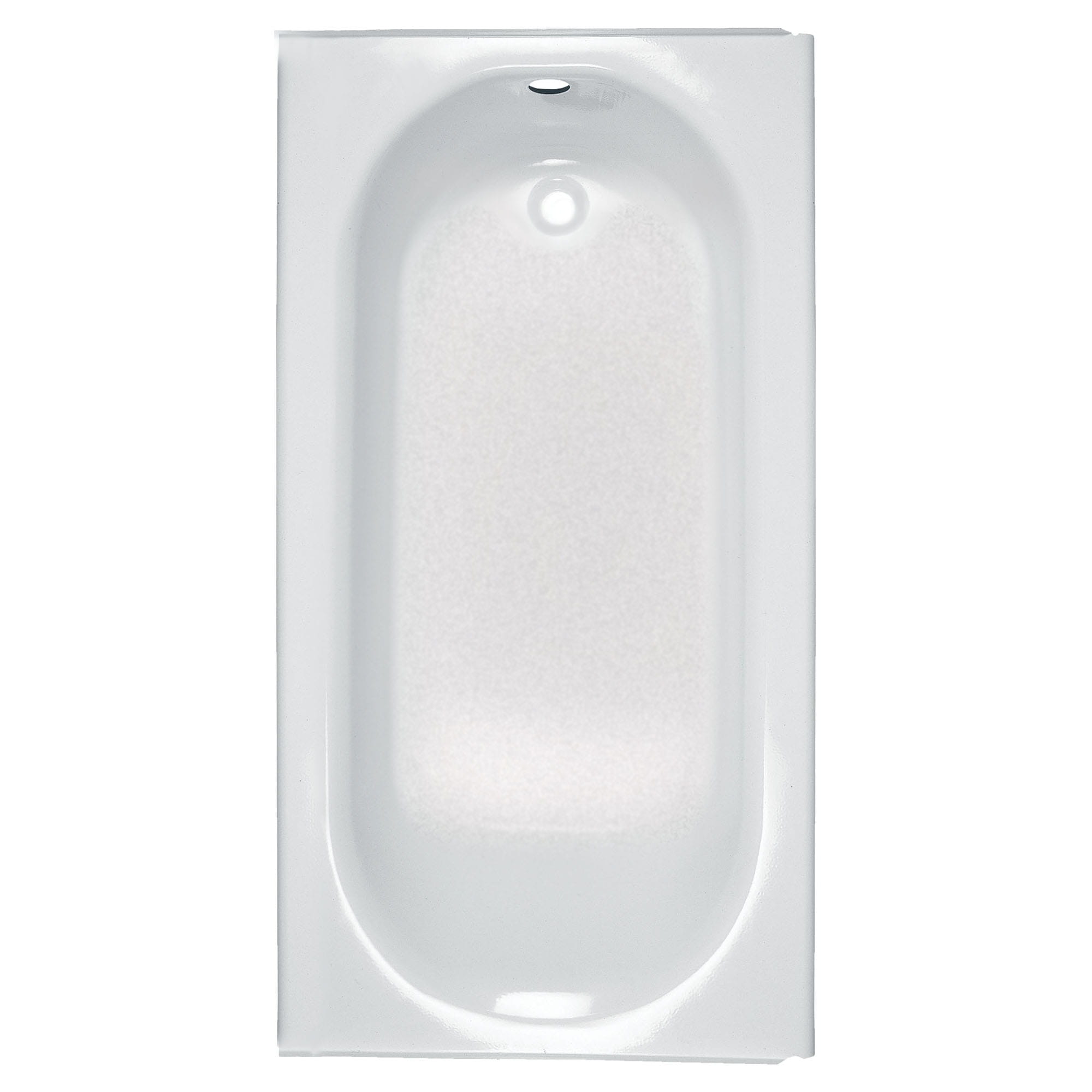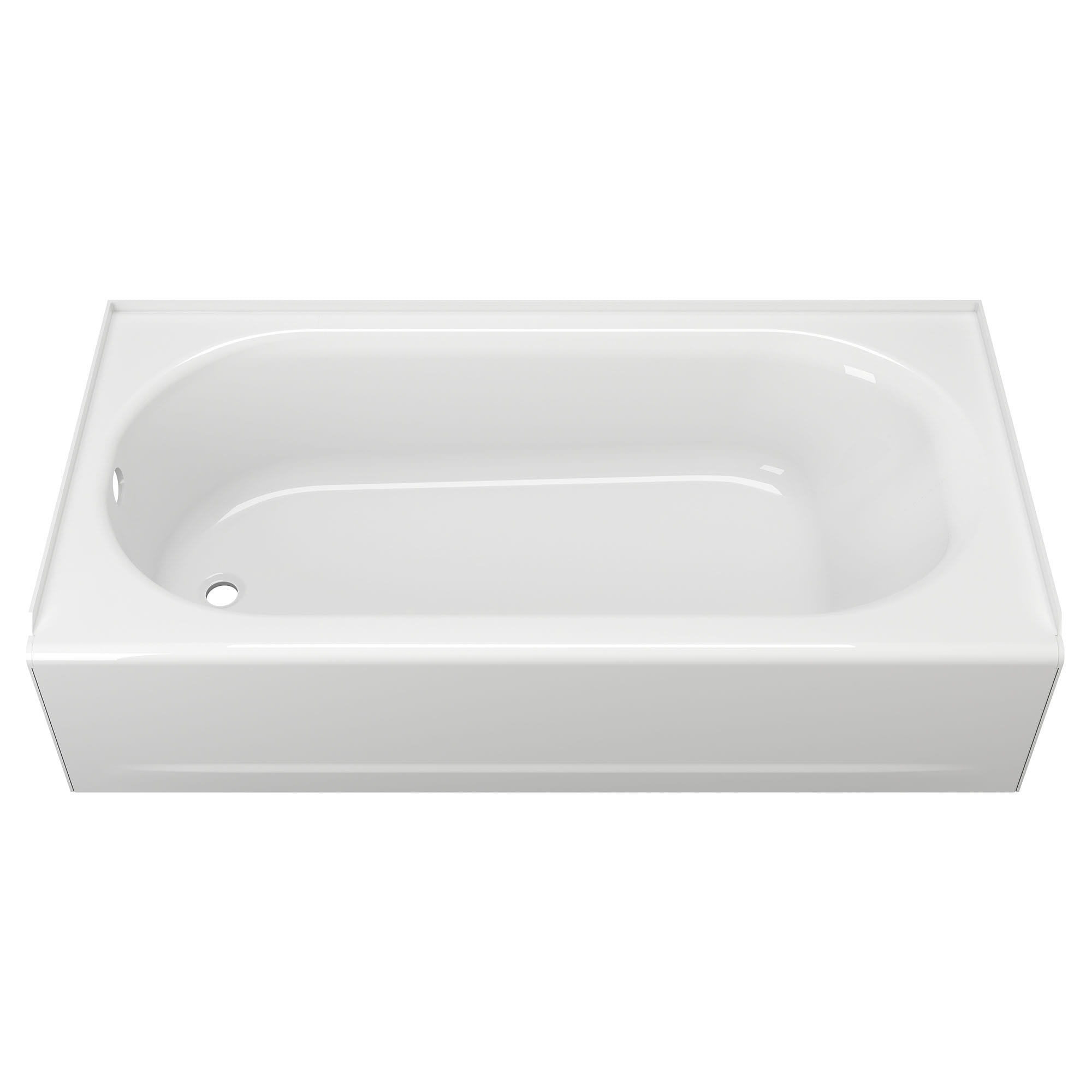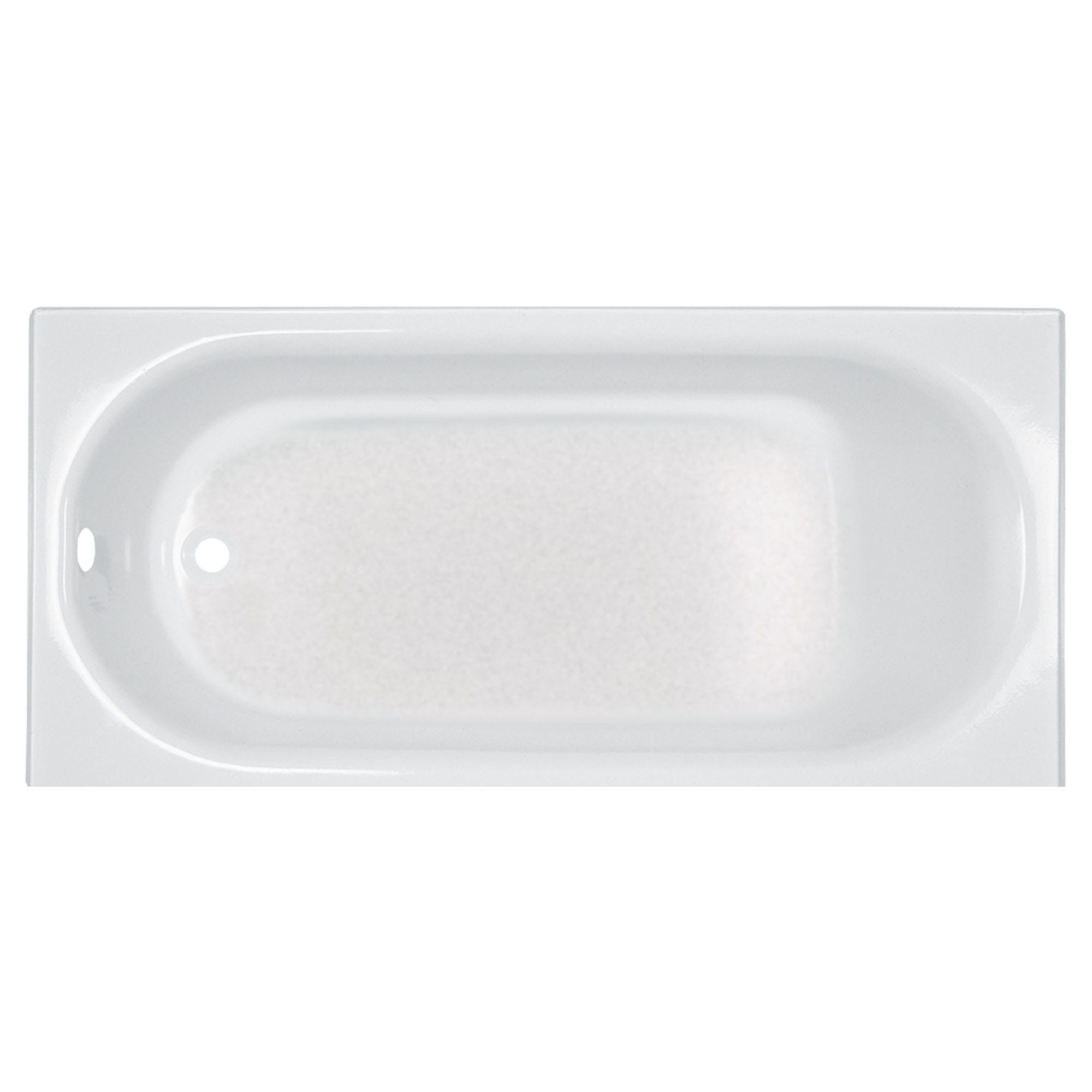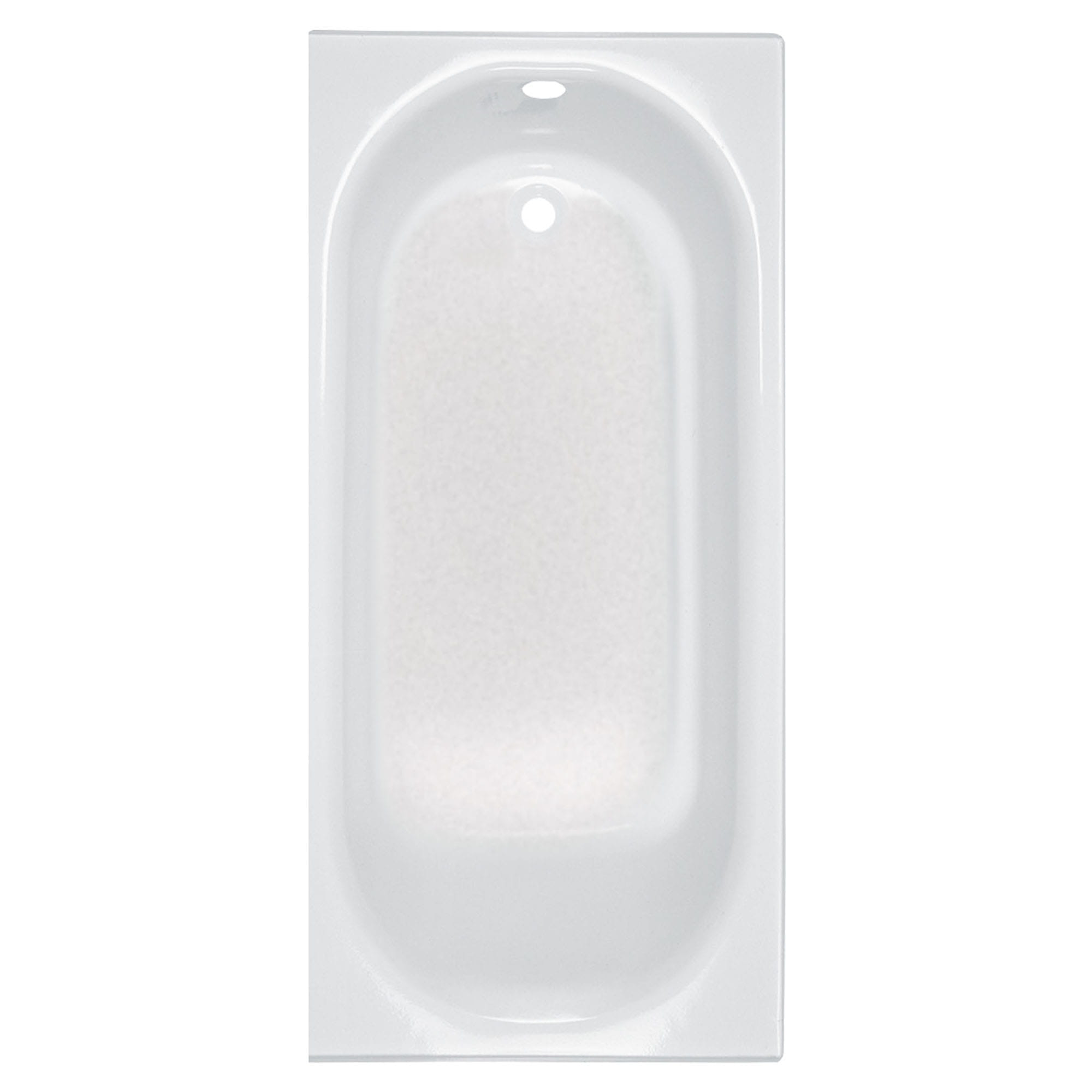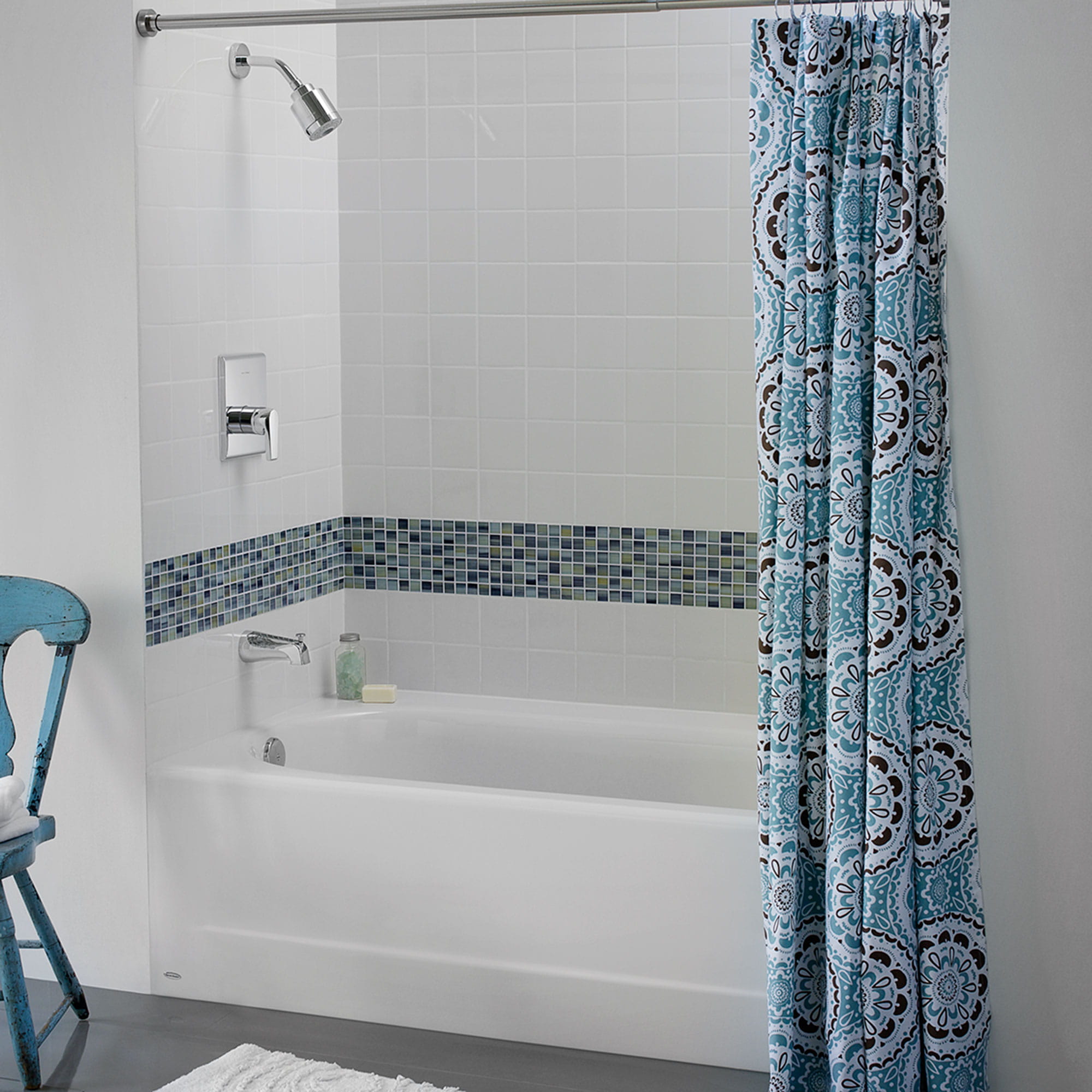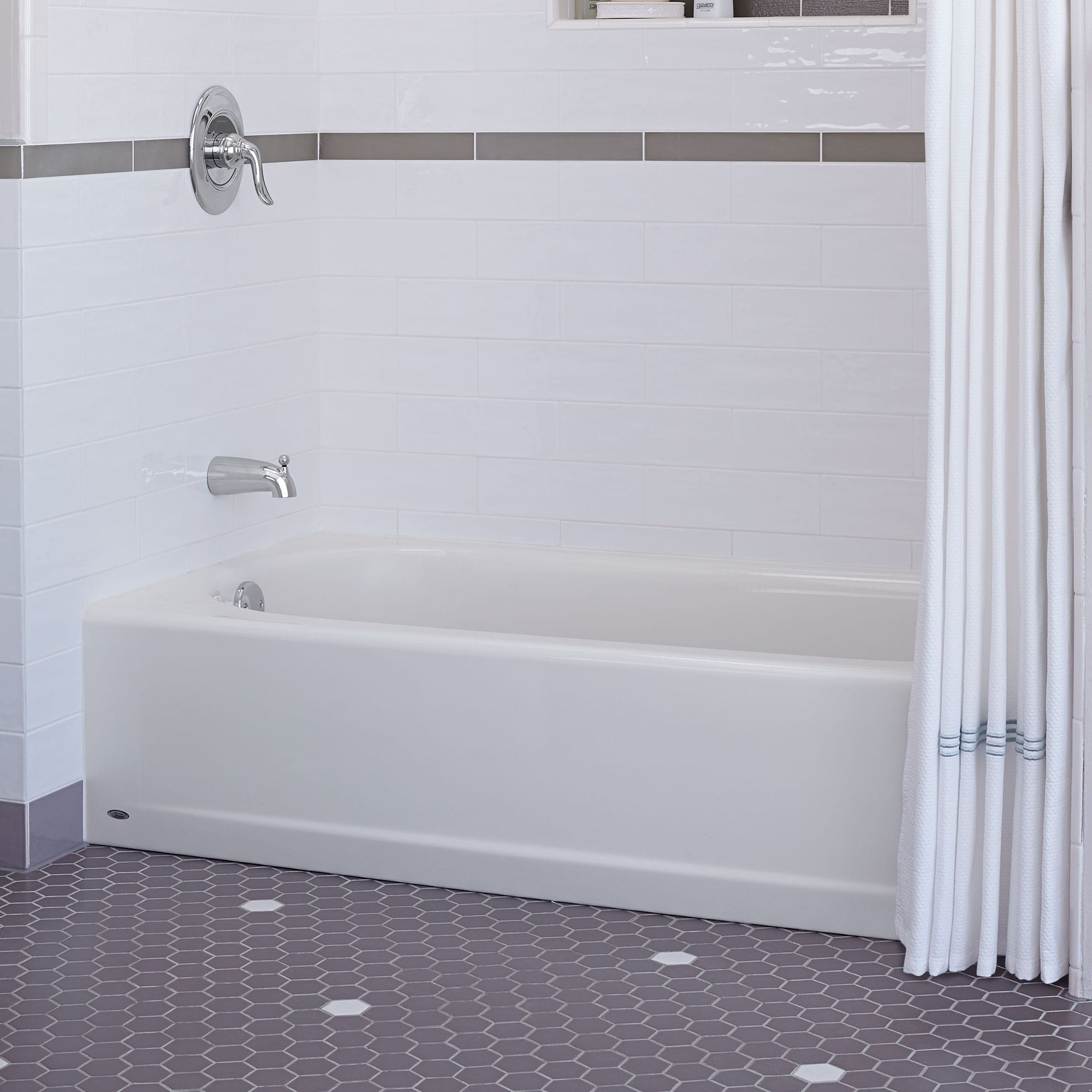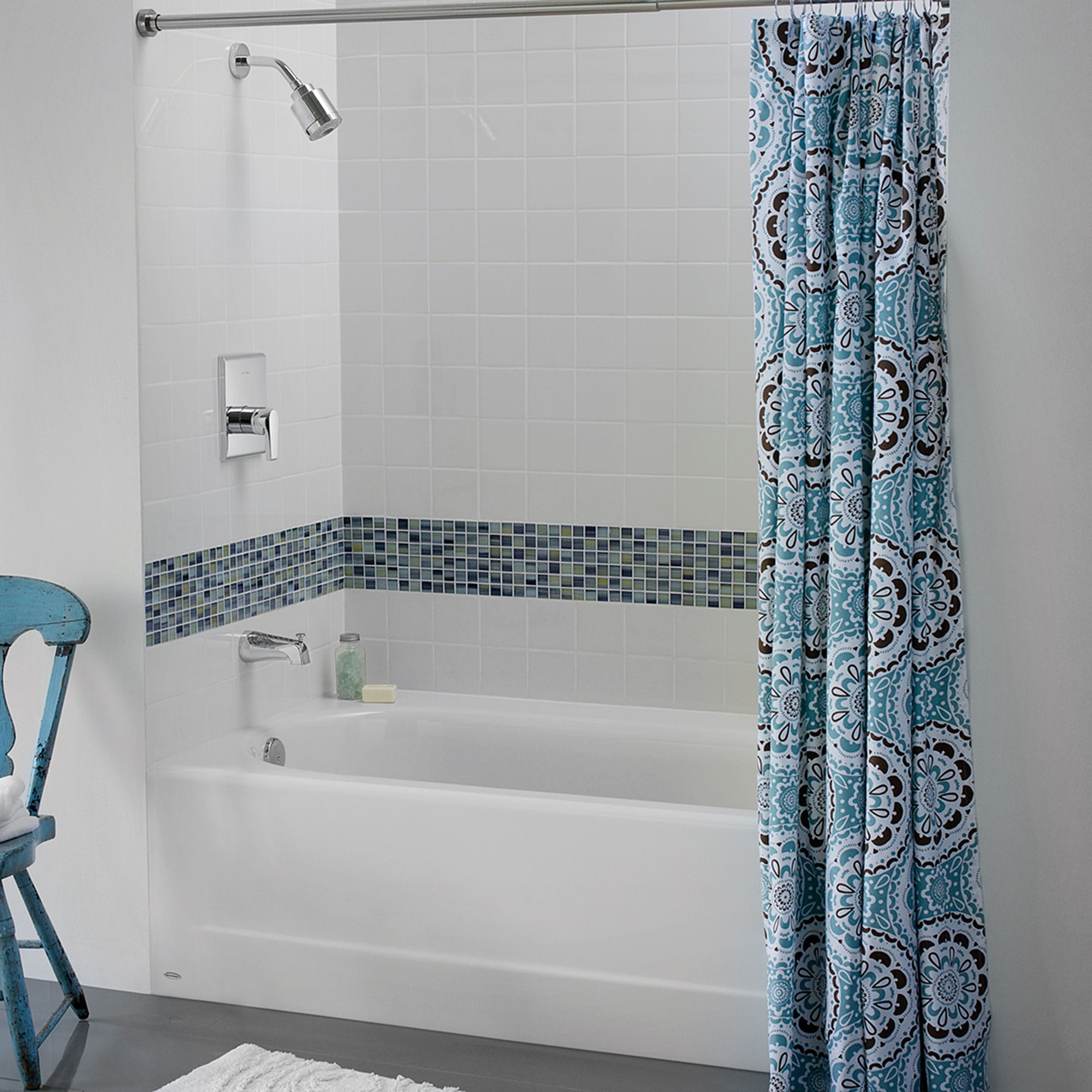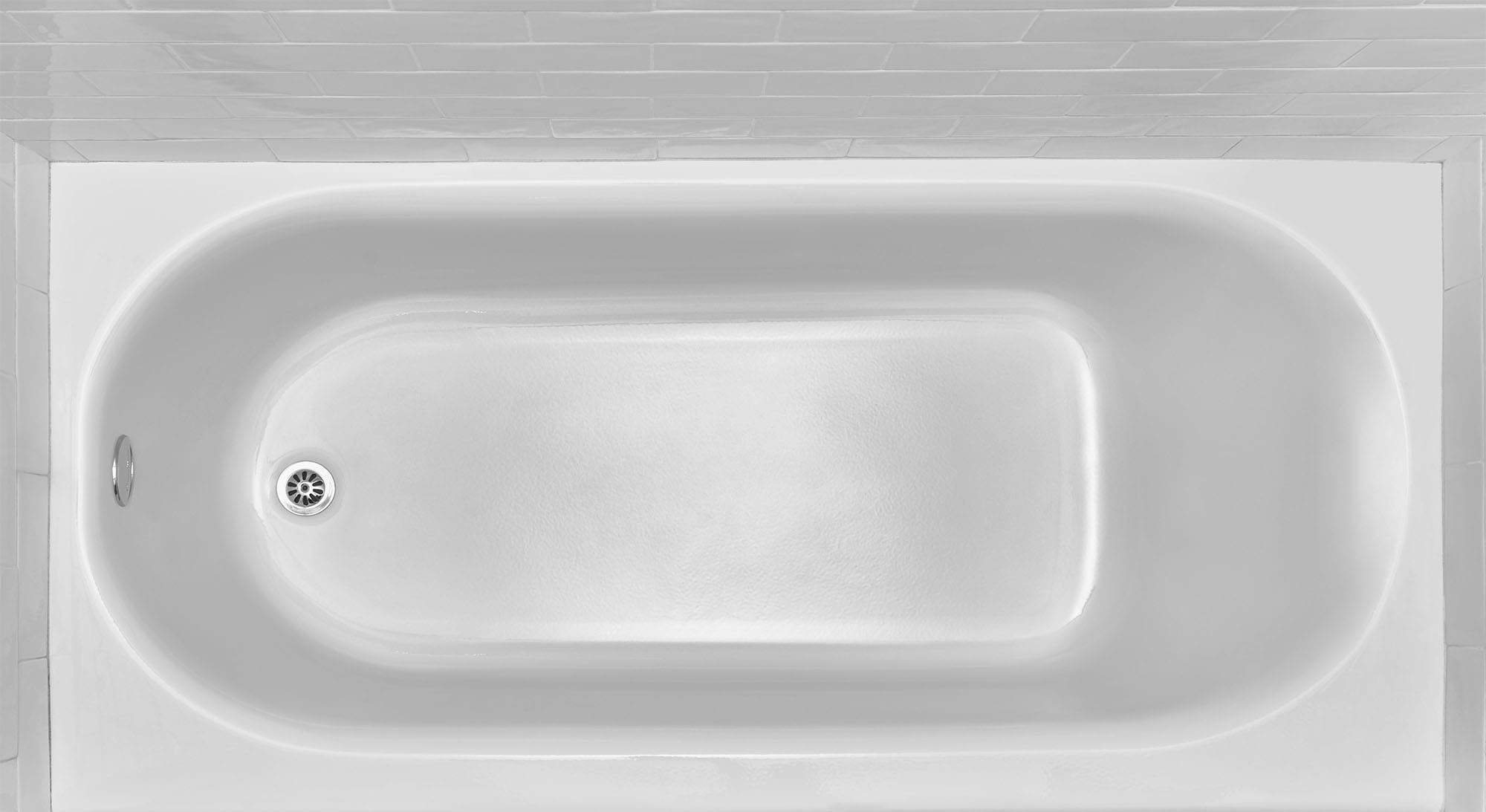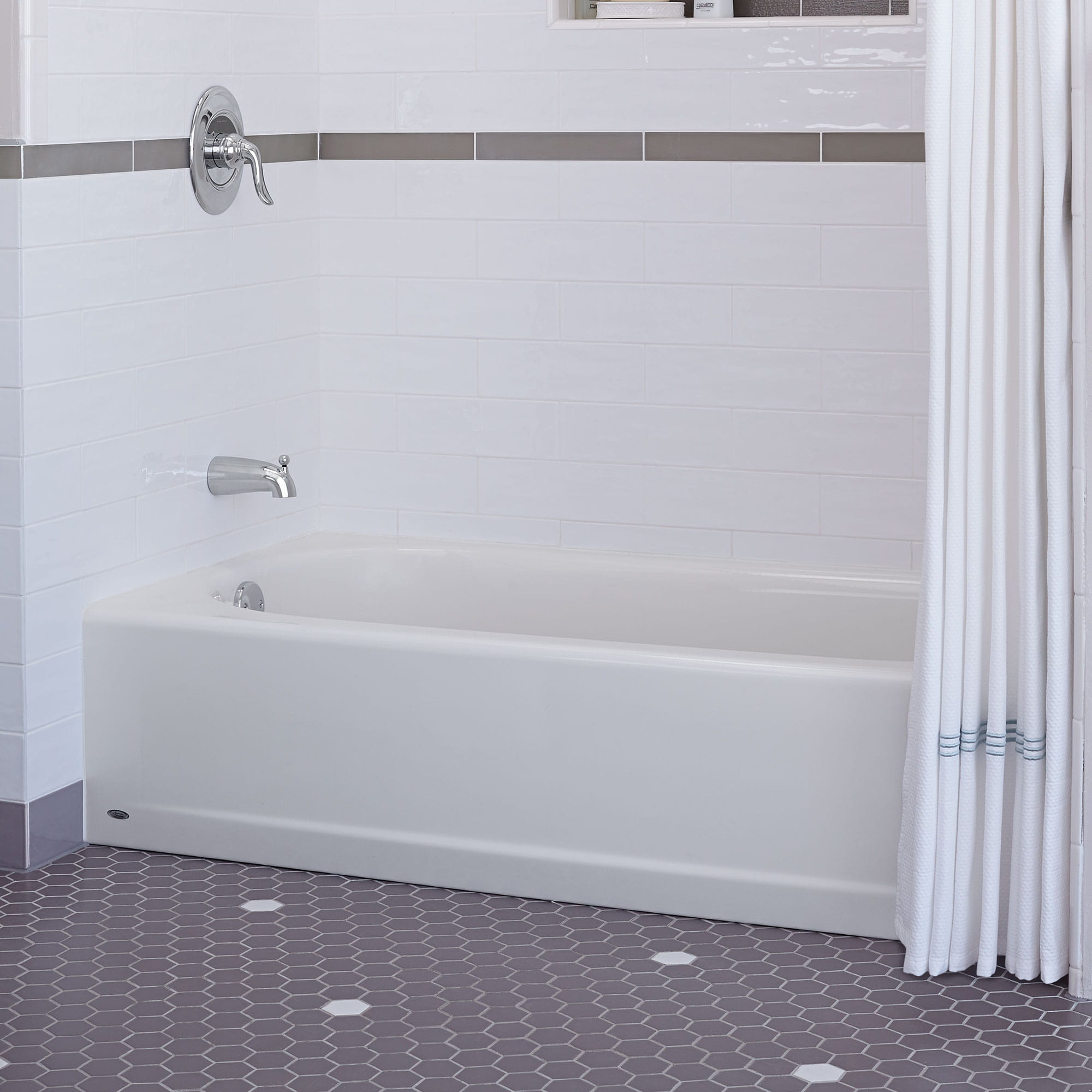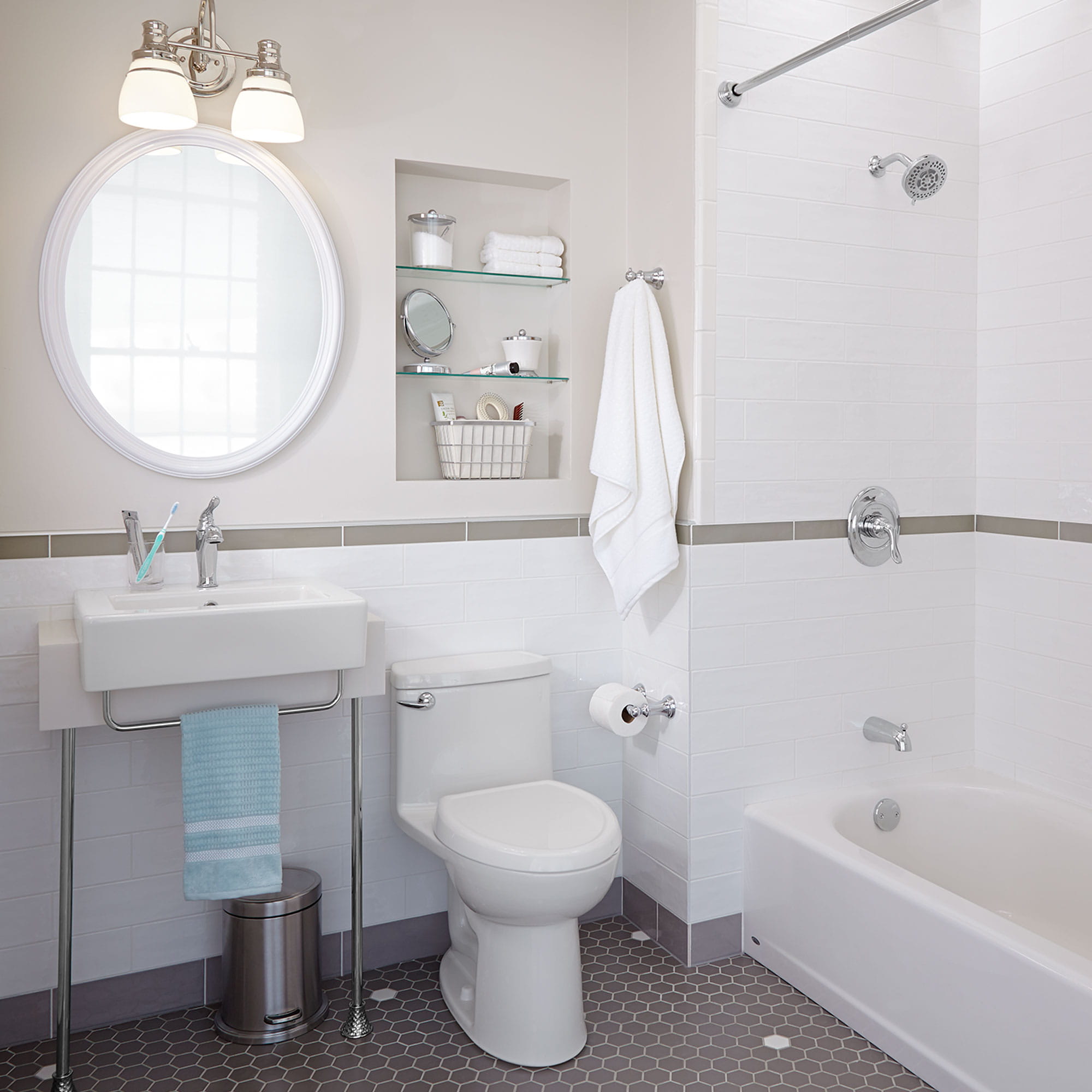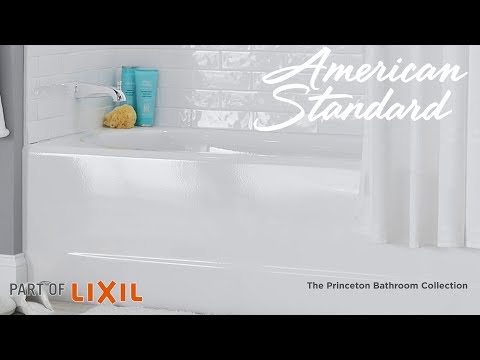 Princeton® Americast® 60 x 30-Inch Integral Apron Bathtub with Right-Hand Outlet
List Price:
Buy Now Price:
List Price:
Durable Americast® - Lighter than cast iron, easier to handle
Excellent heat retention - Keeps bath water warmer longer
StanSure™ slip-resistance – Easy to clean textured surface
Product Description
A durable, cost-efficient alternative to cast iron, the Princeton Americast Apron-Front Bathtub from American Standard is lighter than traditional cast iron tubs for easier installation. The exclusive Americast technology incorporates an easy-to-clean glossy enamel top layer, a steel center for strength, and a thick, insulating layer to keep water warmer longer. This traditional alcove tub has a comfortable, contoured lumbar support, beveled headrest and safe, slip-resistant surface for a more enjoyable bathing experience.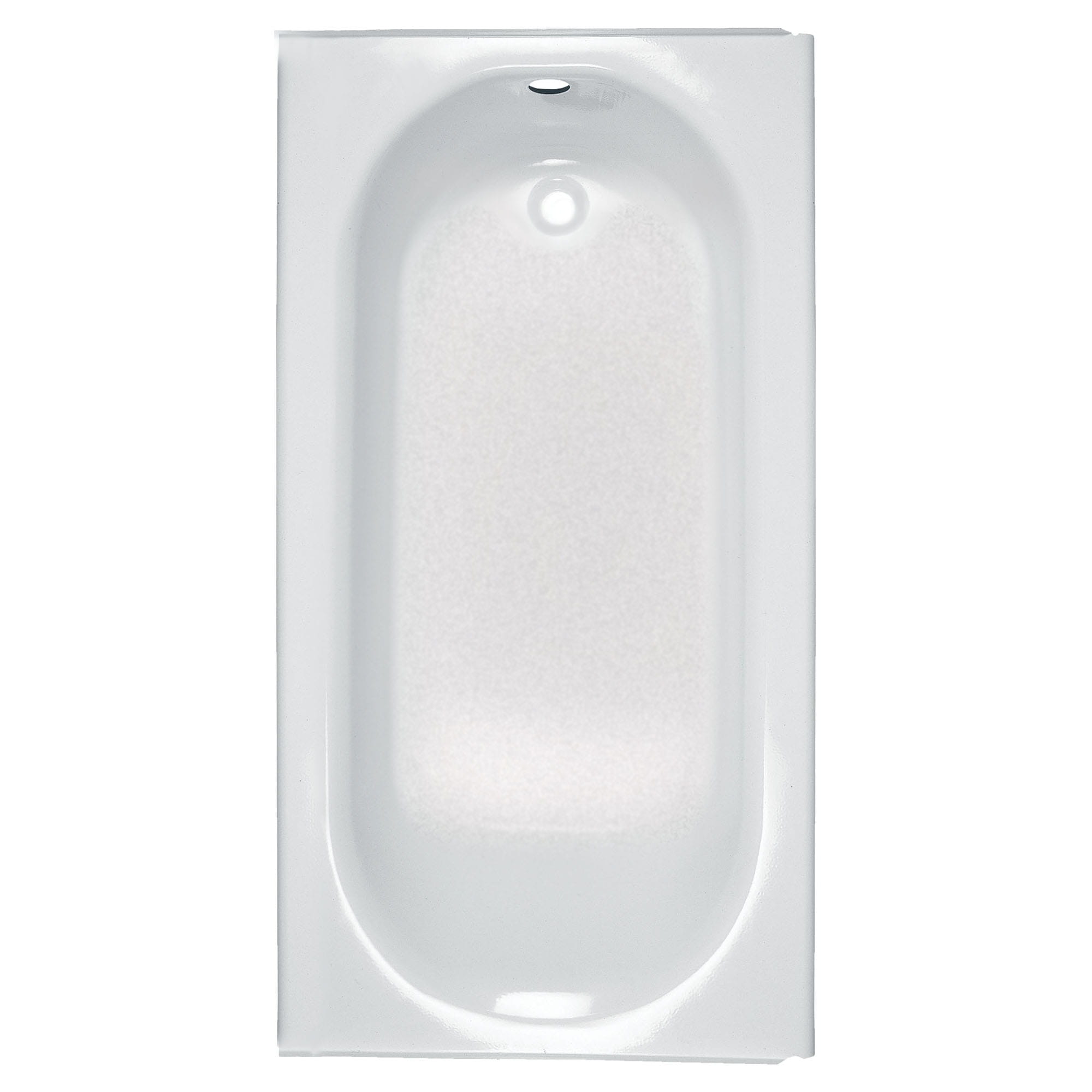 Princeton® Americast® 60 x 30-Inch Integral Apron Bathtub with Right-Hand Outlet
Feature
Scratch resistant - Non-porous, glossy porcelain enamel finish is durable and easy to clean
Strong and stable – Exclusive Americast material is formed from a patented bonding process with a steel center layer
Insulated comfort - Americast backing insulates the tub keeping the water warmer vs. cast iron which draws heat out of the water
Quieter showering – Insulated for a quieter showering experience vs. enamel steel tubs
Clean, finished look – Integral apron front design with tiling flange
Easy installation - Built-in leveling base for precise, easy installation
ADA compliant – Meets Americans with Disabilities Act requirements
ADA compliant with seat installed at head end
NEW and IMPROVED StanSure™ slip-resistant textured surface that is Easier to clean and stays cleaner longer
Innovations
ADA Compliant
More and more Americans are staying in their homes longer, making universal design a necessary update to kitchens and bathrooms for independent living.